Chiropractor Gerald Marcinak D.C.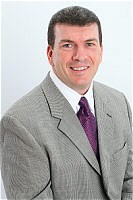 Dr. Gerald Marcinak graduated from Palmer University in 1984. Prior to studying at Chiropractic School, he attended California University of Pennsylvania. Dr. Marcinak has been practicing for over 25 years. He has been in his current location for 17 years. Since he began practicing chiropractics, Dr. Jerry has kept up to date on many continuing educational classes, ensuring that his patients receive the most comprehensive and advanced chiropractic care.
Specializing in the treatment of Automobile and Work Related Injuries
30 Years Experience
Palmer College Graduate
Chiropractor Jerry Marcinak D.C.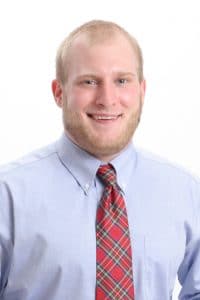 Dr. Jerry Marcinak is a sports chiropractor who specializes in the spine and extremities. He completed his undergraduate studies at the University of Pittsburgh in 2011. In 2013, he received his doctorate from Palmer College of Chiropractic West in San Jose, California, graduating Cum Laude. Dr. Marcinak was a member of the Palmer West Sports Council, which treats semi pro and professional athletes at events in the San Francisco Bay area. Upon graduation, Dr. Marcinak has worked on the set of a television series treating the cast and crew. After returning home from San Jose, he began practicing at Bethel Park Chiropractic Clinic with his father, Dr. Gerald Marcinak II. As the son of a chiropractor, Jerry has experienced the benefits of chiropractic throughout his entire life. It wasn't until he saw the benefits it provided while playing football and lacrosse throughout middle and high school that he really became interested in it as a profession. Dr. Marcinak practices a number of techniques including Diversified, Gonstead, SOT, Graston, and kinesiology taping. Outside of work, Jerry enjoys playing the guitar, golf, football and snowboarding.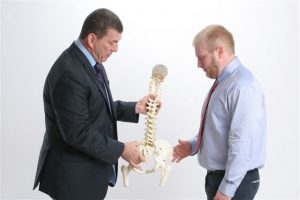 Insurance We Accept:
Most Insurance Accepted
Highmark Blue Cross Blue Shield
UPMC Health Plan
AETNA
CIGNA
Medicare
United Healthcare
HealthAmerica
Auto Ins.
Workmens Comp
| | |
| --- | --- |
| Monday | 8:00am - 6:00pm |
| Tuesday | By Appointment |
| Wednesday | 8:00am - 6:00pm |
| Thursday | By Appointment |
| Friday | 8:00am - 6:00pm |
| Saturday | By Appointment |
| Sunday | By Appointment |
Emergencies Welcome:
Phone Answers 24 Hours